HI, WELCOME TO
UrsheredWorlds
Architect, and XR developer pioneering the future of Architecture, Construction, and Real Estate via Gaming, Digital Twins, and Immersive Realtime Technology.
UrsheredWorlds integrates immersive technology into Architecture and other Design disciplines to enhance human experience and satisfaction.
THE MAKING OF
The
Laah House
An interactive experience made with real-time technology. This experience was created to give the client a better understanding of his home by experiencing it in real-time and interacting with it. Included in the setup is the ability to toggle lights on/off, turn on/off taps with sound, take snapshots, turn on/off the TV, sample through the gallery of rendered views, and swap materials.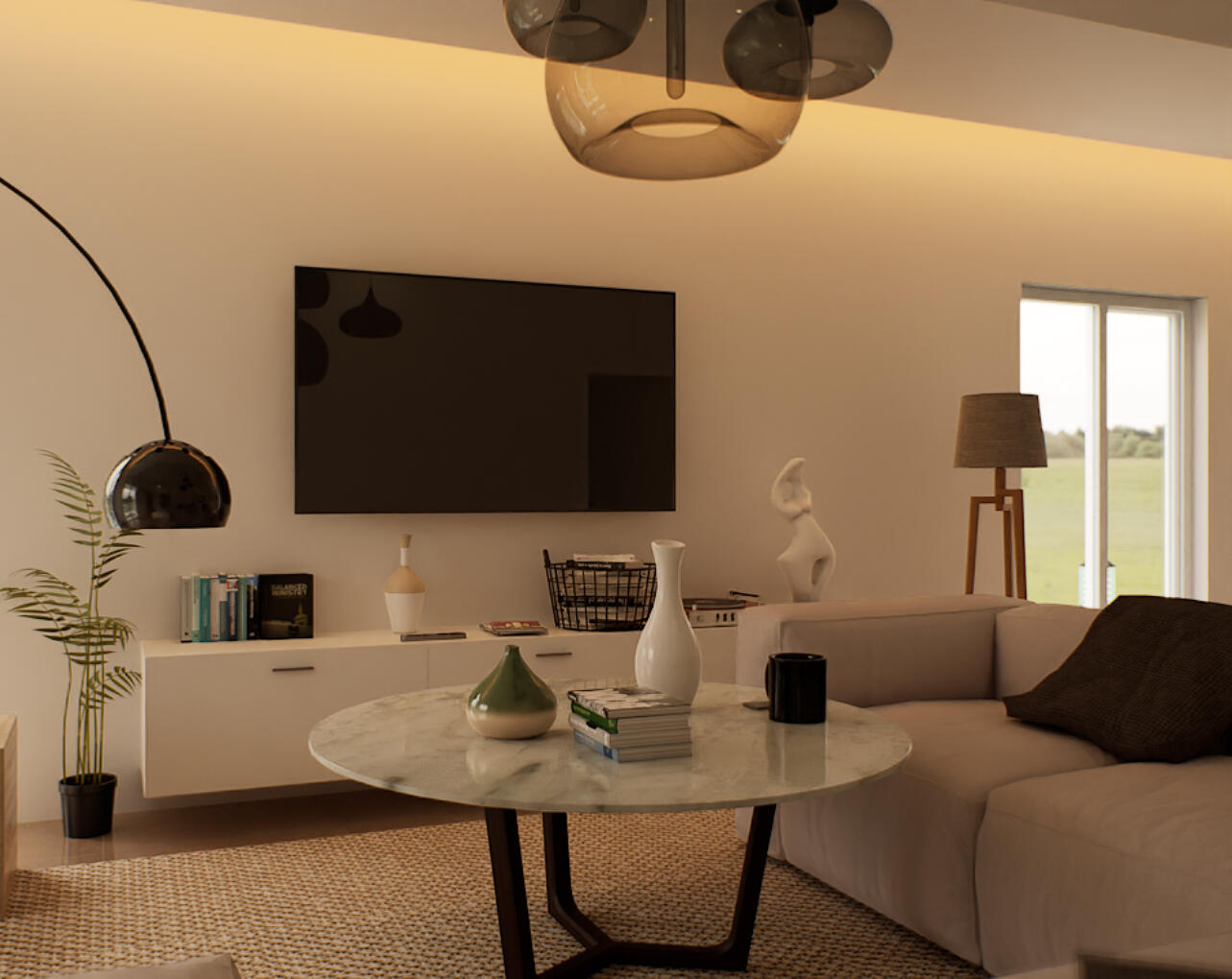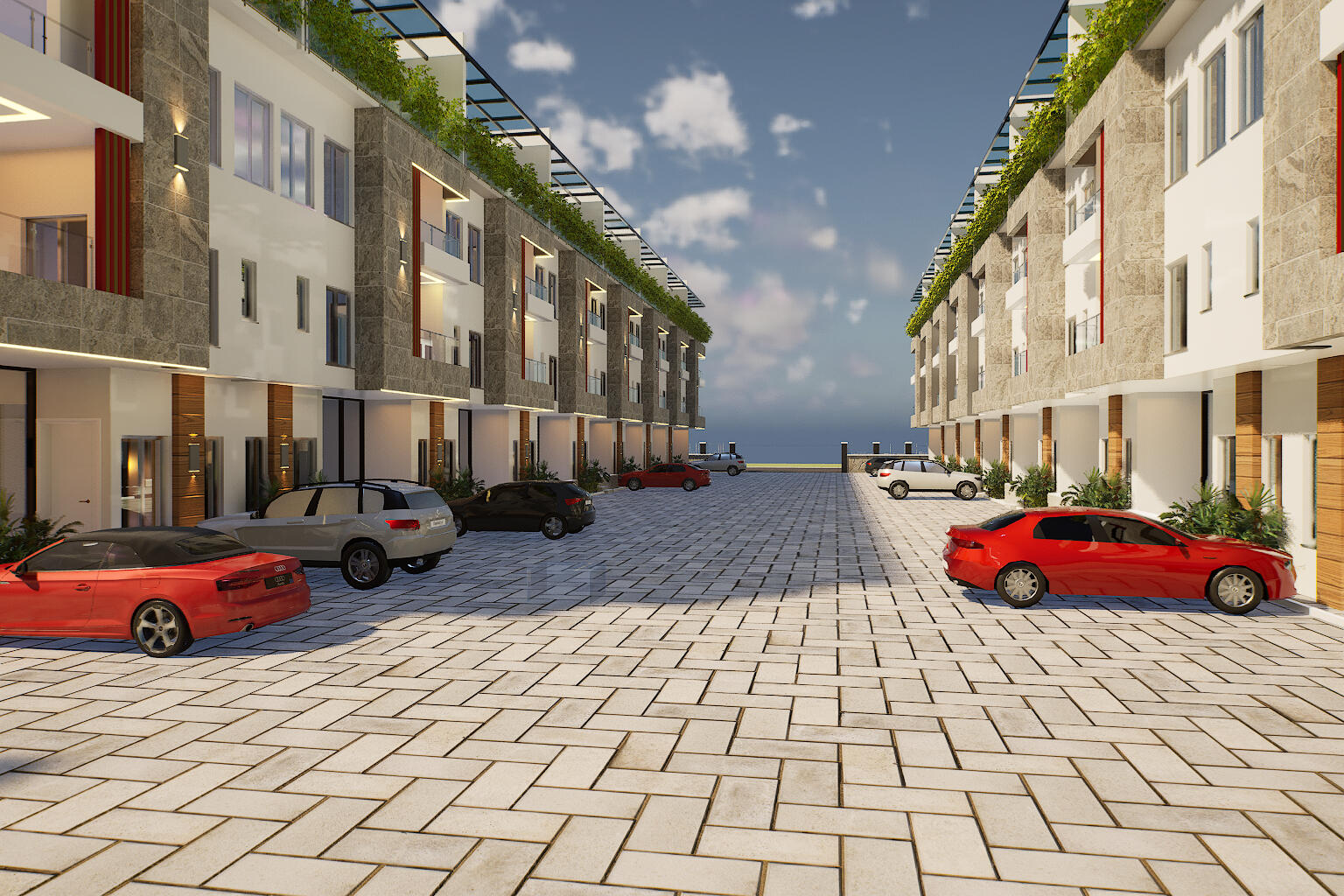 THE MAKING OF
TERRACE DUPLEXES ABUJA
These are 16 units of 5-bedroom terrace duplexes in Abuja, Nigeria. The design is based on the concept of openness as spaces flow and open into each other. Each of the livable spaces is designed to have an open feel, looking out toward the balcony to the outdoors. The ground floor houses a main lounge, dining, a massive kitchen, and a bedroom. A private cinema, family lounge, and two bedrooms are designed on the first floor while two master bedrooms occupy the second floor. The terrace floor houses the private study and opens into a massive roof terrace garden that gives breathtaking views of the surroundings.
THE MAKING OF
The Apartment VR Tour
This project is basically a tour of an apartment overawed by the wooden material design and form. The interactions include picking and dropping objects, water taps, interactive light switches, interactive TV, and interactive doors. It was designed and modeled using Revit, unwrapping in 3ds Max. The interactive TV is controlled via a remote that handles the playing, pausing, and stopping.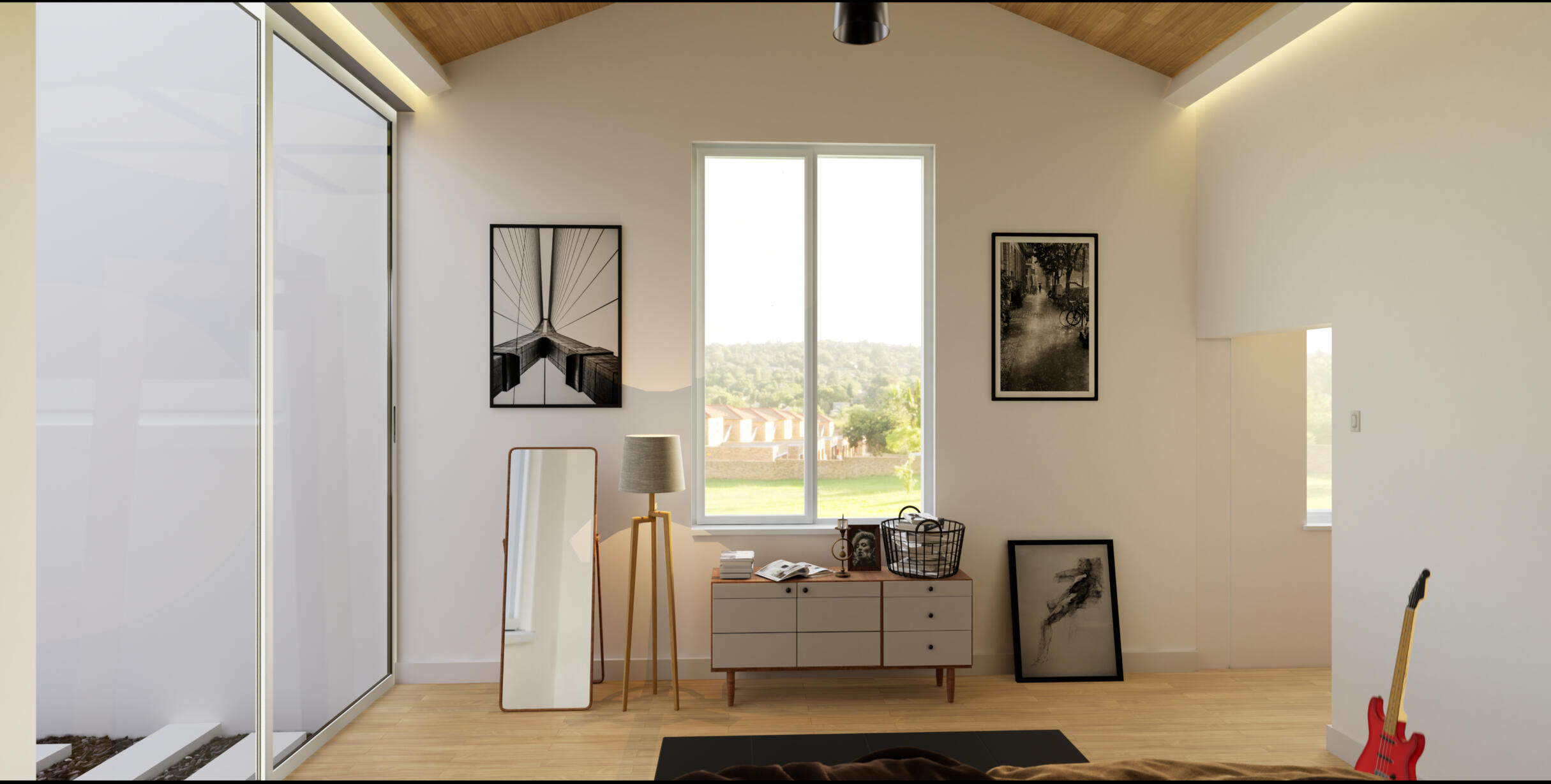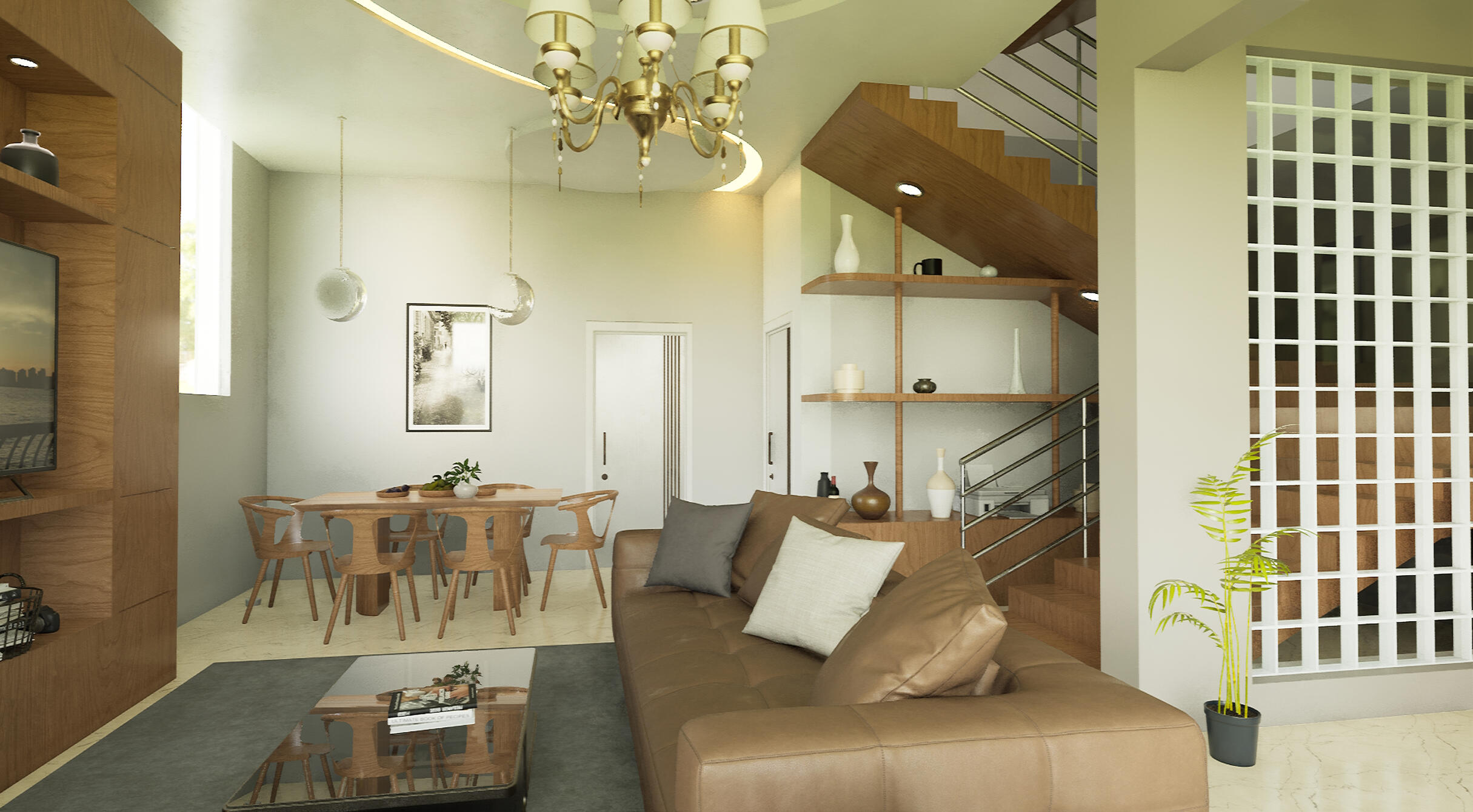 THE MAKING OF
Immersive Residential Duplex
This immersive virtual experience was designed for a residential duplex using real-time technology. You can fully explore, interact and customize in real-time: switch on/off lights, turn the TV on/off, on bathroom taps, open and close doors, play and watch movies in the cinema, change materials, teleport to different points of interest(POI), take measurements to know how big or small a space is, take photos using the camera and have them saved on your PC, etc. This is useful for clients to explore the apartments, make better decisions, customize their future homes and create a much richer experience of the space in a way that is far better than traditional static images and animations. This is a video of it and some of its features.
THE MAKING OF
TERRACE DUPLEXES IKATE LAGOS
These are 5-bedroom terrace duplexes designed and supervised for a real estate company in Lagos.
Careful consideration was done to ensure the efficient use of spaces to meet the site constraints.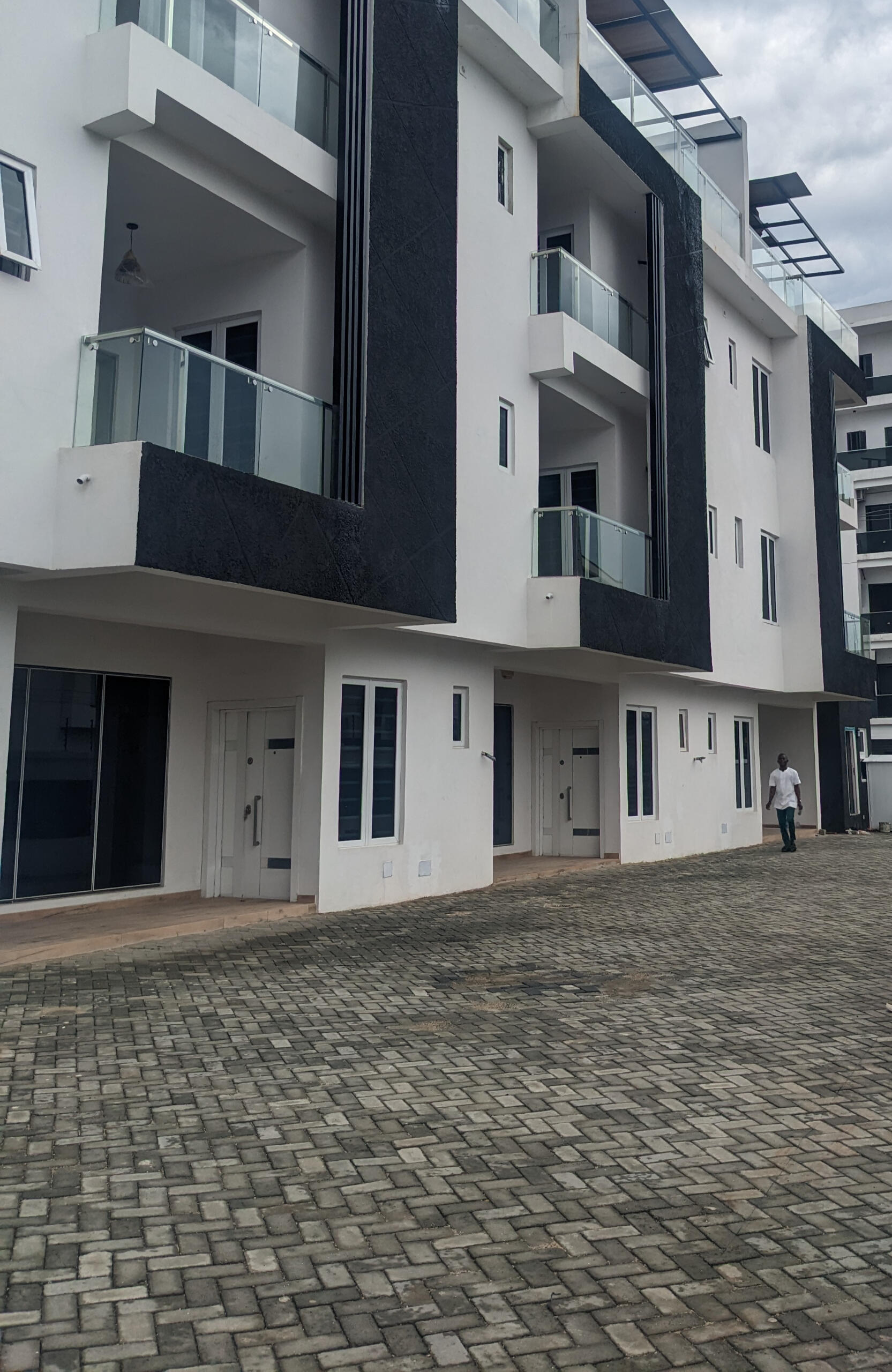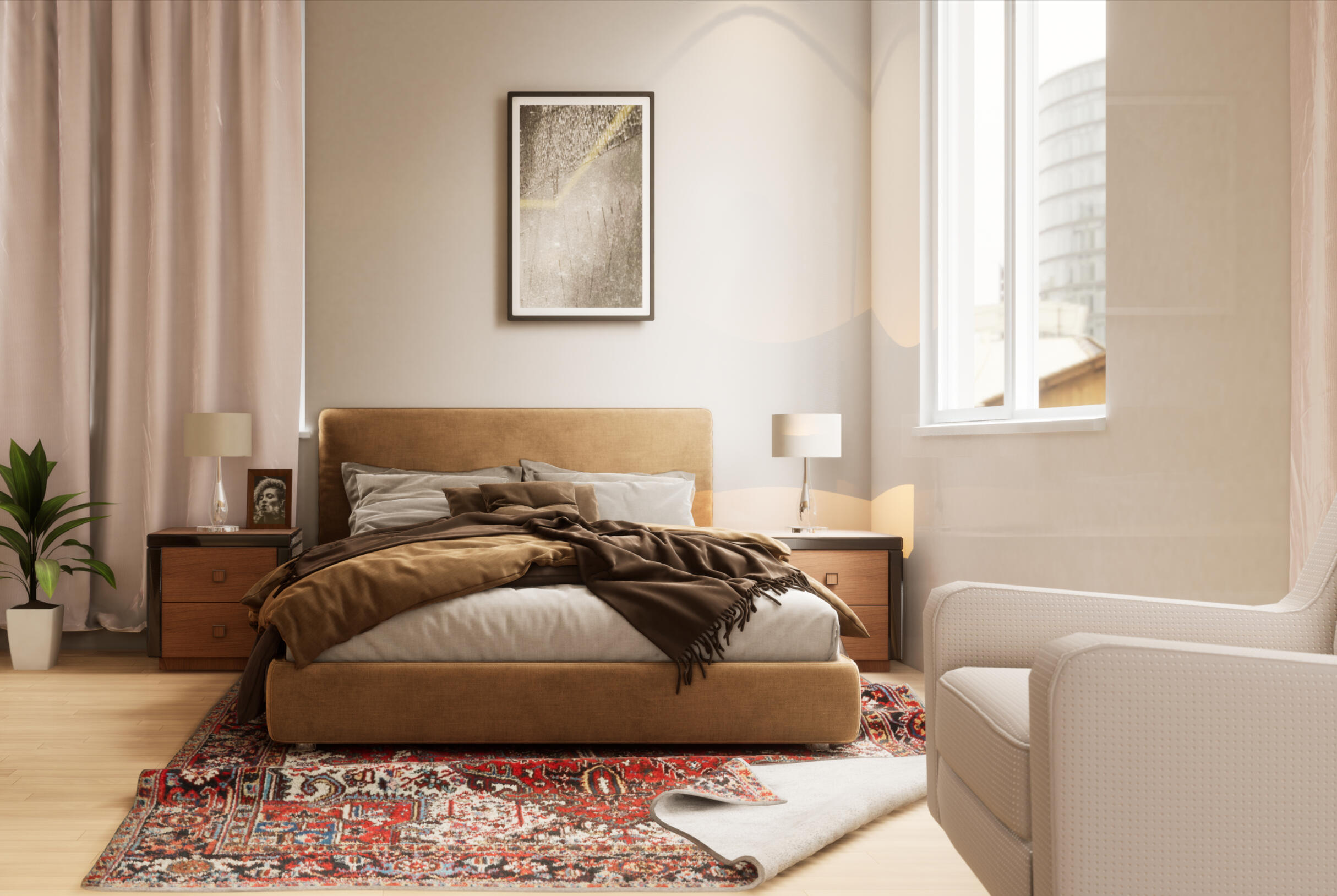 THE MAKING OF
HOME CONFIGURATOR
This is a configurator for an apartment, it gives the client the freedom to design their apartments and sample different furniture options. Drag, and drop furniture from the menu. Move, scale, and rotate them into place. In VR mode, the client can hover over certain furniture assets and toggle various options. The design and modeling of the apartment were done in Revit, and UV unwrapping in 3ds Max. Texturing, lighting, postprocessing, rendering of still shots, and the blueprint code for the interactions were done using immersive real-time technology.
THE MAKING OF
A STUDIO APARTMENT
This is a very basic interactive experience made for a studio apartment. Navigate the scene in First person mode or VR and interact. Toggle wall, floor, and cabinet materials; switch between day and night, and interact with the TV to turn it on/off.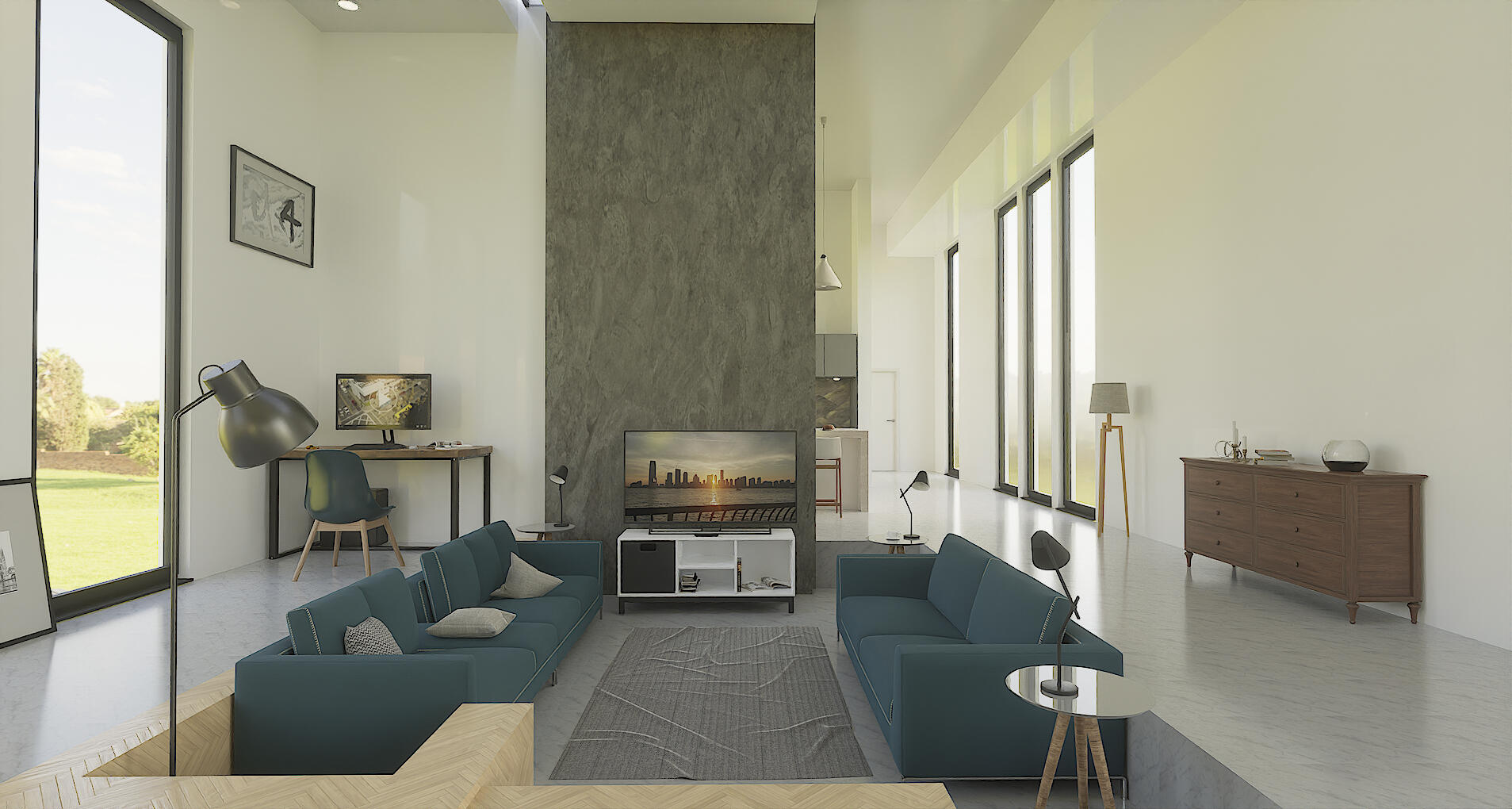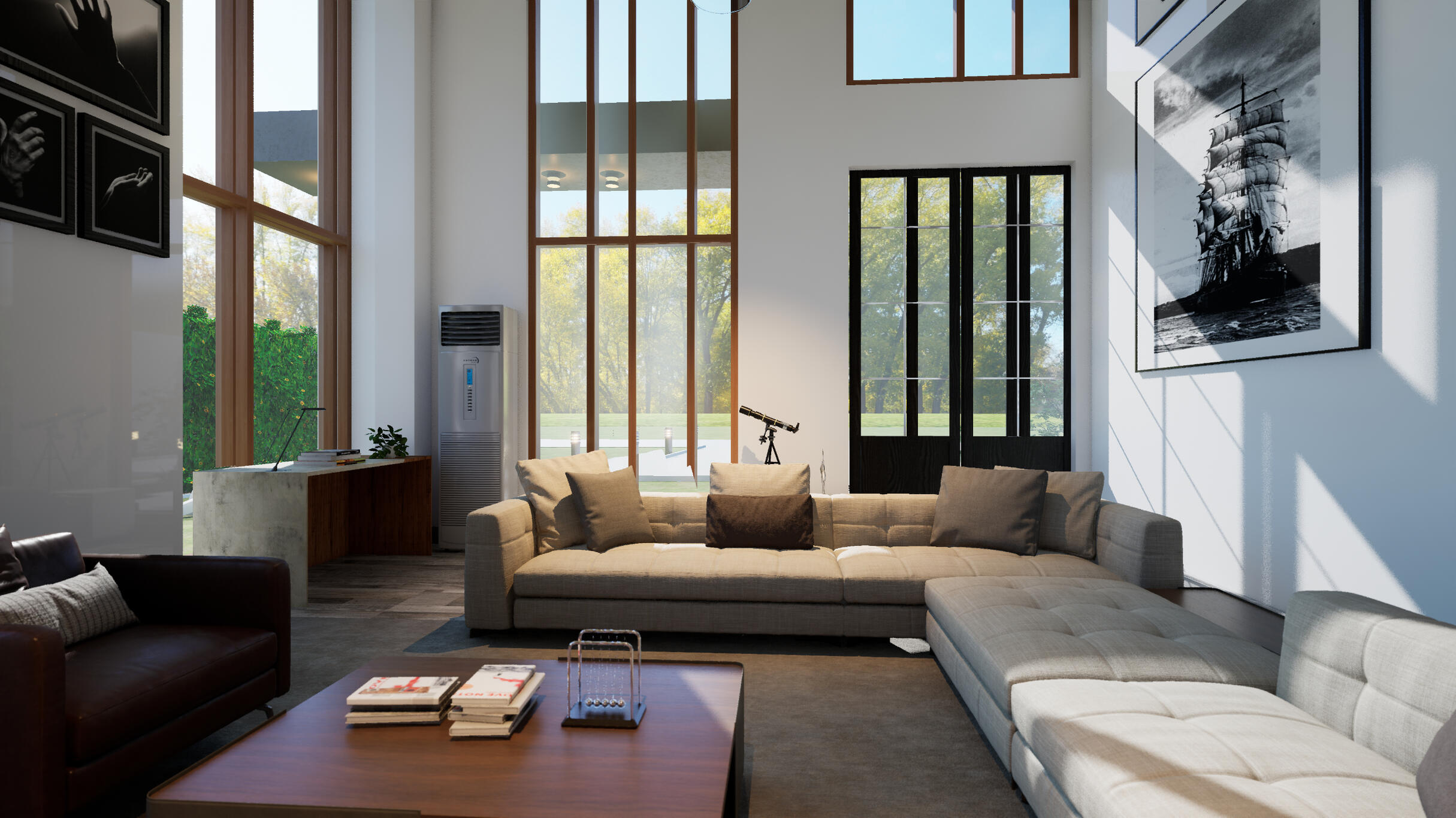 THE MAKING
DUPLEX DESIGN
With its double volume, large Windows, and ambiance; the duplex was designed to maximize natural lighting and ventilation. VR was used as a tool throughout the design. This was useful to explore design options at scale, creating spatial awareness, and communicating design intent and material tactility. The interactions included in the experience include teleportation, hovering and sliding doors, switches that can toggle lights, a slider for the day-night cycle, water taps, dragging, picking, and droppings of objects.
WANT A DEMO? REQUEST HERE
Thank you
Wow! You must really like us. Thank you. Follow us also on Youtube and Instagram as we build exciting and better worlds together.